Training course "Future Entrepreneurs"
These are the questions that prompted the Center for Technology Incubation and Startup Support - TISC to embark on the opening of the training course "Future Entrepreneur" exclusively for students of Thai Nguyen University of Agriculture and Forestry. The course took place on 03-04 November 2018 at two locations, hall B2 and hall A4 with the aim of helping students better understand the concept of entrepreneurship in addition to the methods of analyzing business models such as CANVAS model. During the course, you have been involved in group activities to stimulate personal thinking such as designing photo frame ideas in photo exhibitions of alumni of the university or building their own business development ideas based on the CANVAS model.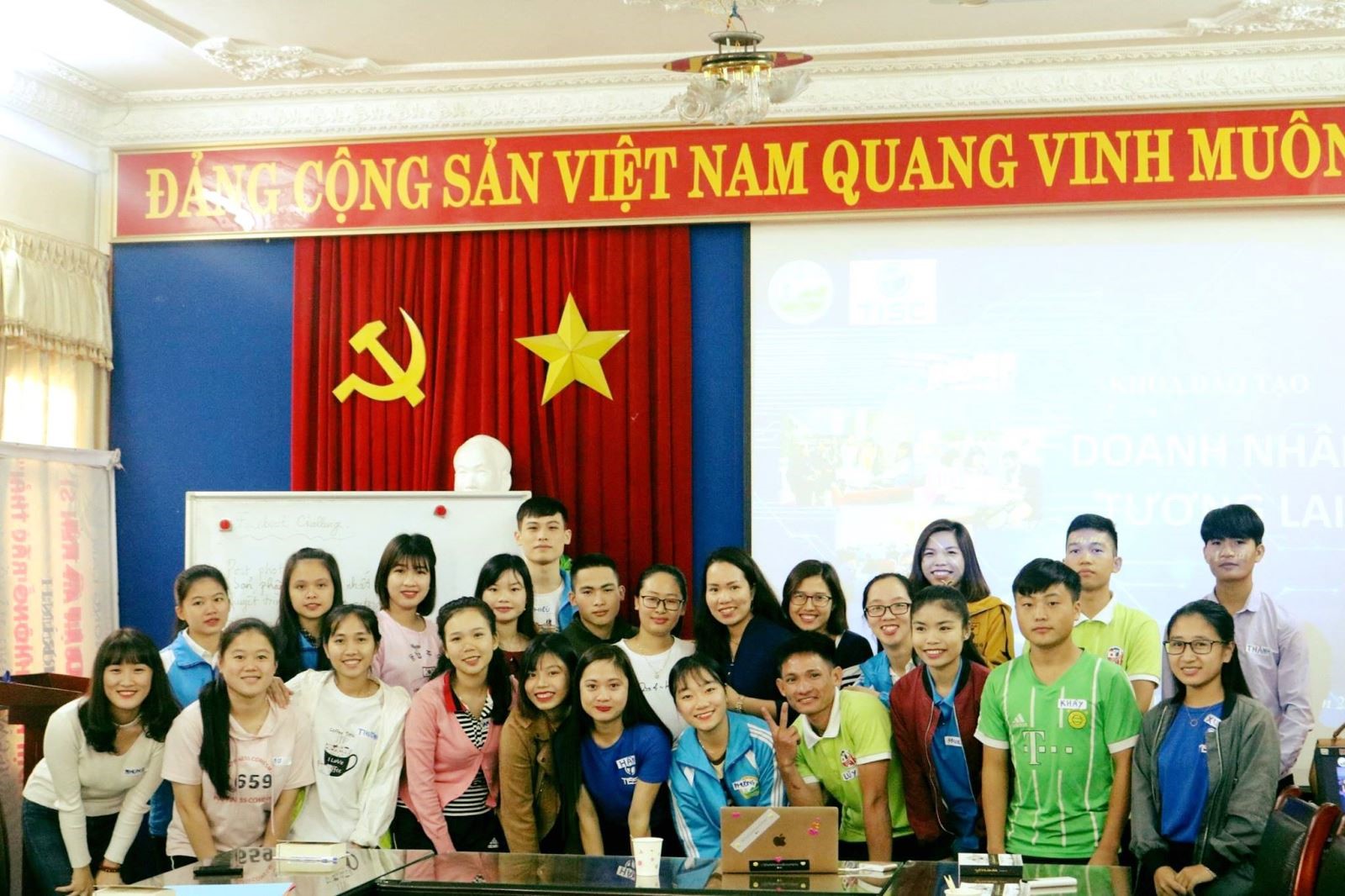 (Students participating in the training)
During the training course, TISC was honored to invite successful entrepreneurs in Thai Nguyen province to meet and share with students. These are: Mr. Nguyen Manh Ha - director of Dutch Trade and Tourism JSC, Ms. Doan Thi Thanh Van - director of DPA Thai Nguyen kindergarten and Ms. Tran Minh Hoa - director of Bao Nam gold and silver private enterprise.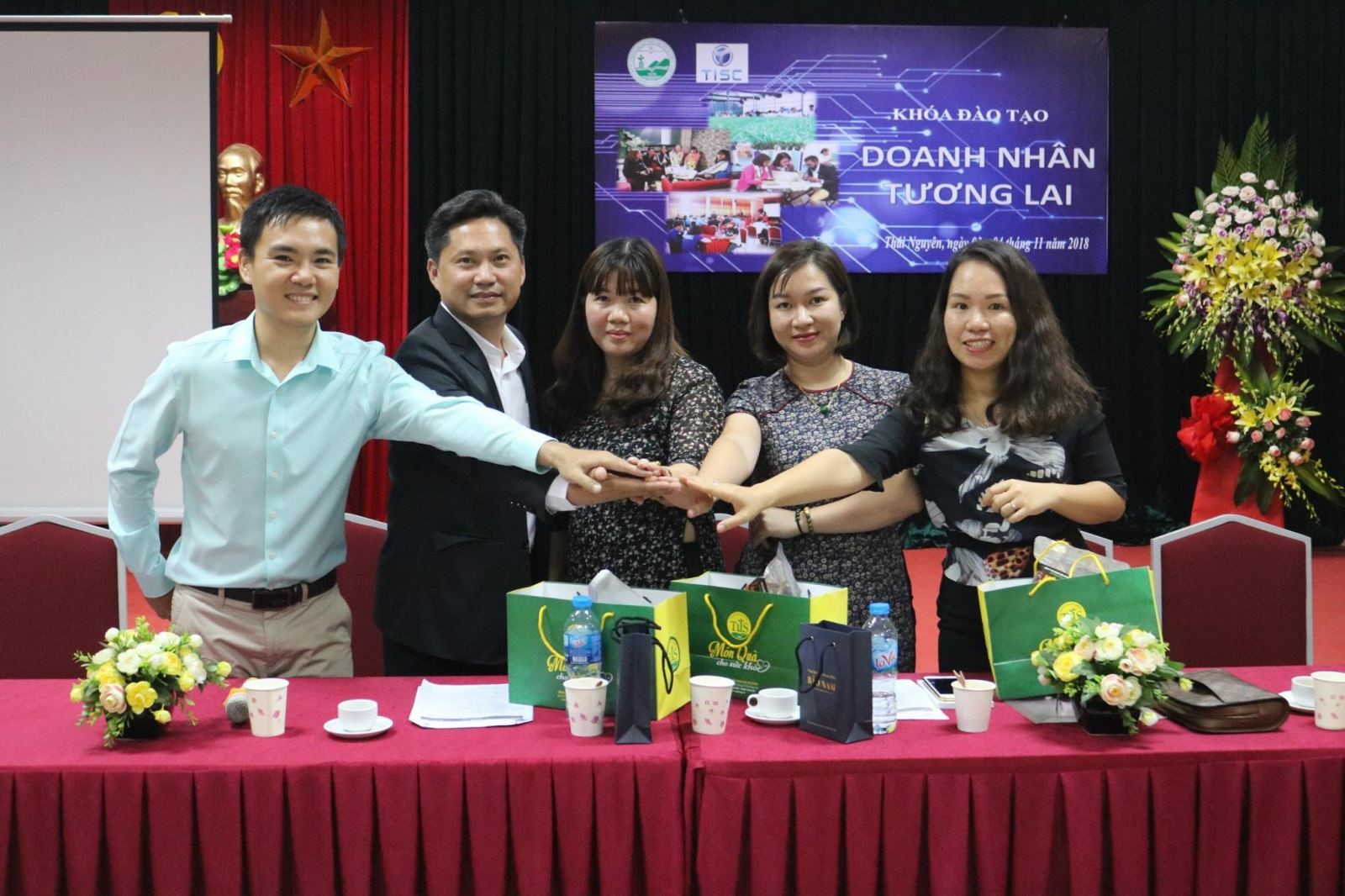 (The guests expressed the spirit of helping the younger generation start a business)
Here, the guests shared with students about the difficulties in their start-up path, in addition to reflections on the current economic situation of the province. Especially moved in the exchange was the moment Ms. Doan Thi Thanh Van gave Thai Nguyen Agroforestry students a package of seeds of the giant Russian squash tree, through which, she hoped that the students could find a way to replant the plant on Thai Nguyen land. All three guests had high expectations for the school's younger generation; Before the breakup, the guests told you a lot of things. It can be said as "An entrepreneur must always keep a cool head and a hot heart" or "Just do it and don't be afraid to fail."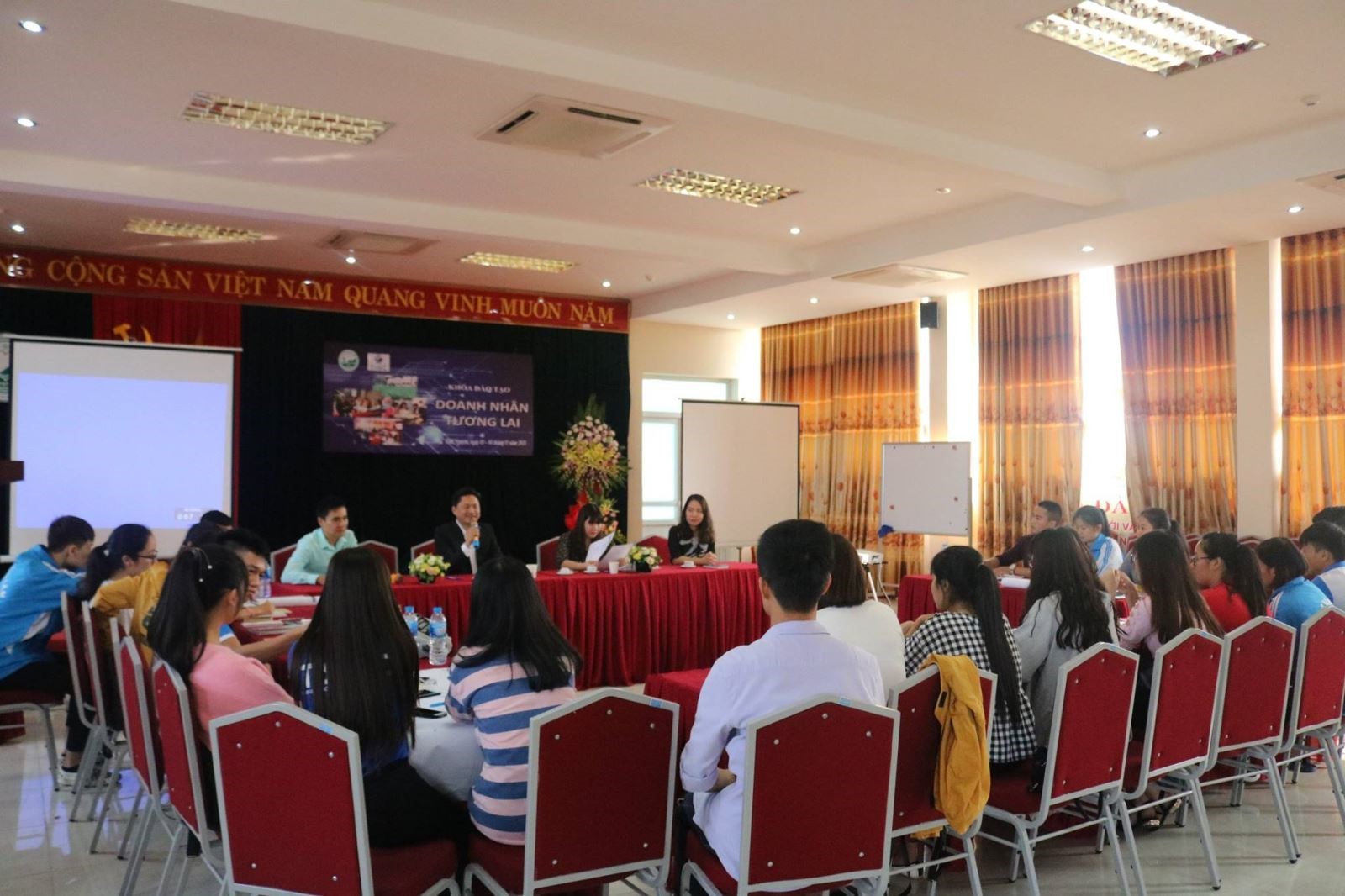 ( The scene of the exchange between the students and the three guests)
Although it only lasted for two days, the course left many good impressions in the hearts of students. It is possible that for some of you, the future path has become clearer in both directions is feasible and impossible; For others, these are budding ideas and friends who accidentally meet in the same direction. All of these things are fun and motivation for TISC to try every day in supporting you on the path of starting a business. To close, TISC would like to thank the support and enthusiastic participation of the students and distinguished guests.